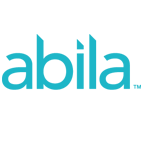 YCS® Group, LLC Launches White Label Fundraising Solution, iGiftback® Mobile App, on the Abila Marketplace for Nonprofits and Associations
Organizations can now customize fundraising with digital technology solution
KANSAS CITY, MO, November 9, 2015 – YCS® Group today announced it has launched its intellectual property and branded mobile platform iGiftback® on the Abila Marketplace, designed to provide nonprofits and associations with quick and easy access to tools and services to enhance their existing Abila products. The iGiftback® solution from YCS® Group provides organizations a way to increase fundraising revenue and connect with people who are passionate about their cause by allowing participants to donate through everyday purchases.
"Our white label fundraising solutions will help organizations and educational institutions raise funds, increase retention, provide better data management capabilities and build relationships with our growing network of more than 500 thousand merchants internationally," said Bob Haefner, President and CFO of YCS® Group, LLC.
Key Features of YCS® Group's branded mobile platform iGiftback®  
Increase donor/contributor loyalty
Lower acquisition costs in obtaining new donors and contributors
Highly adaptive and customizable, fully-white labeled mobile benefits and rewards platform
"We're excited to have YCS® Group be a part of the Abila Marketplace," said Céline Felan, program manager for Abila. "Our partners are such an important part of our success. They offer key products and services that truly help our customers by extending the value of our nonprofit and association solutions."
Abila Marketplace
The Abila Marketplace rich, interactive, engaging platform that showcases all the add-ons and customizations offered by Abila's partner ecosystem for its award-winning products and solutions. Customers and prospective customers can quickly and easily navigate the site to find the information they need, including descriptions, demos, pricing, ratings/reviews, and contact information. The Abila Marketplace is a first-of-its-kind designed specifically for nonprofits and associations.
About YCS® Group, LLC 
YCS® Group is a digital technology solutions enabler that provides local and national digital solution based strategies that drive consumer engagement, loyalty and revenue while lowering customer acquisition costs. YCS® Group provides digital consumer benefits fueled by its intellectual property and branded mobile platform iGiftback® as well as with white label relationships and other marketing services. For more information, please visit www.ycsgroupllc.com.
About Abila
Abila is the leading provider of software and services to associations and nonprofit organizations that help them improve decision-making, execute with greater precision, increase engagement, and generate more revenue. With Abila solutions association and nonprofit professionals can use data and personal insight to make better financial and strategic decisions, enhance member and donor engagement and value, operate more efficiently and effectively, and increase revenue to better activate their mission. Abila combines decades of industry insight with technology know-how to serve more than 8,000 customers across North America. For more information, please visit www.abila.com.
Media Contact:
Angela Ford
YCS® Group, LLC
816.569.0135
info@ycsgroupllc.com
###