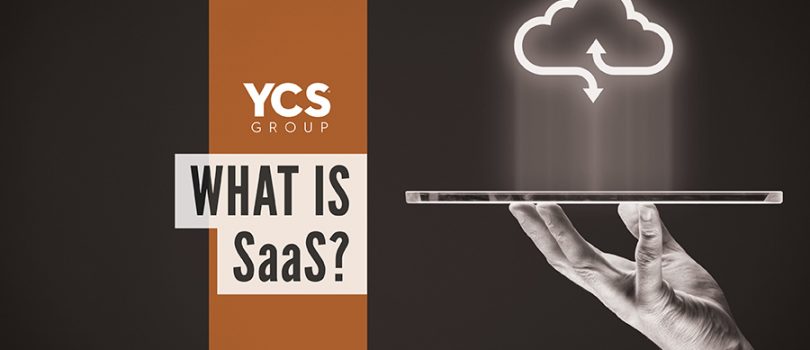 What is SaaS
The world is full of acronyms, so many in fact, that Webster's Dictionary is now recognizing them as part of the English language. SaaS; however, is not one of them, yet this one is pretty important. SaaS stands for Software as a Service and is defined as cloud computing by delivering and licensing software online via a subscription. Saas has been around since the 1960s, booming in the late 1990s, and currently holds an estimated market size of $371.4 billion dollar value, (financesonline.com).
The world we live in is digital and the SaaS industry is here to stay, but what really is SaaS?  The most practical definition of SaaS is by its two key components: "the cloud + a subscription." Companies expand their efficiency utilizing a SaaS model. A third-party provider manages and hosts all hardware and software with complete customization.  This model increases scalability by decreasing overall IT cost and erasing hardware costs, but this isn't the best part.  SaaS software has reinforced the value of the self-sufficient end-user by providing accessibility, anywhere, and on any device.  Cloud computing also comes with ease of upgrading for the end-user along with increased storage.
This blog is not intended to break down an actual cost analysis of SaaS vs traditional software or focus too in-depth on global trends or the real-time market growth of the SaaS industry, but it is transforming and evolving each year.  The Covid pandemic taught many a lesson on the value and need for improved cloud computing in many different roles.  A few examples include education, healthcare, entertainment, and of course, financial.
If you are reading this as an end-user, you may not know it, but you are most likely utilizing some form of SaaS i.e. Netflix or Gmail (there are too many to list).  If you are a business or non-profit organization reading this trying to decide whether you should take your traditional software platform to a SaaS platform, and you want to emphasize membership/loyalty programs, benefits, and rewards for your customers, employees or members contact YCS Group®.  We can assist with all your software needs.
Phone: 816-569-0135
Email: info@ycsgroupllc.com