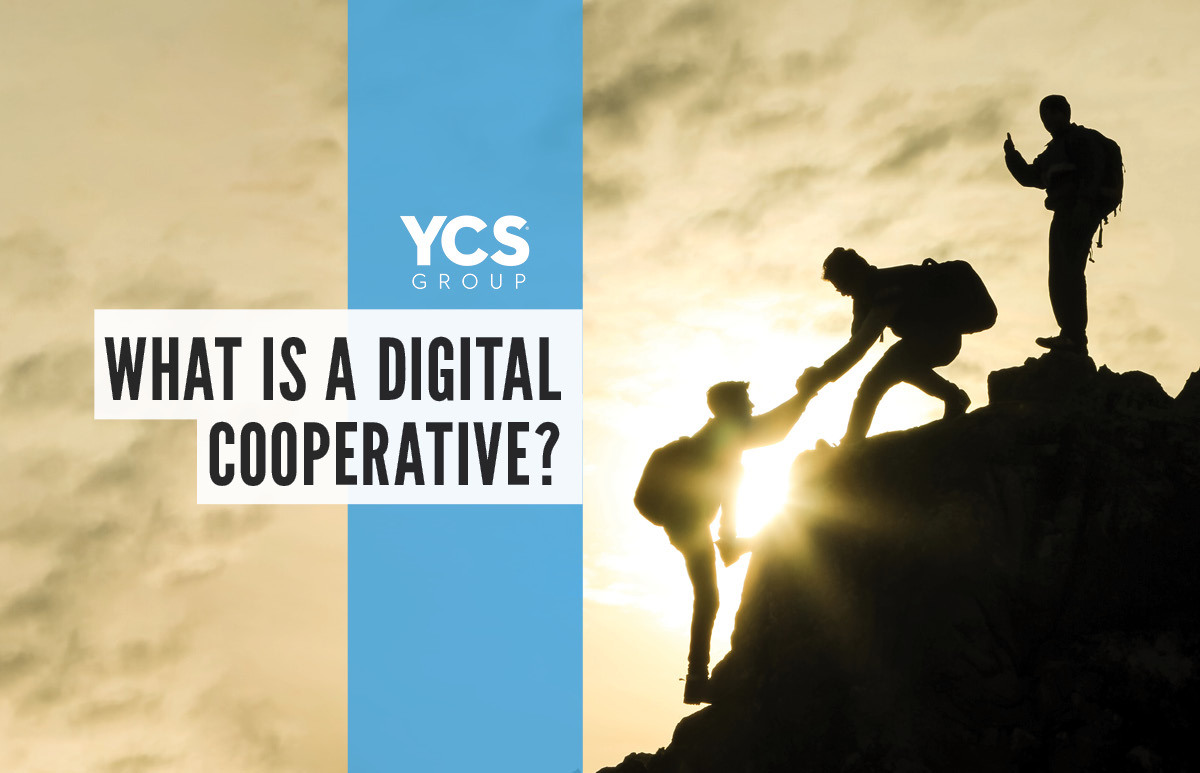 What is a Digital Cooperative
The idea of a cooperative, or "co-op," began roughly 175 years ago to meet the basic economic needs for living. The Rochdale Equitable Pioneers Society established principles founded on shared ownership and democratic governance to ensure quality products were delivered at a fair price to their community. Fast forward to the present, where traditional co-op principles still exist and mix them with the digital revolution. Let's explore a few fundamental principles of a digital co-op.
Digital Reach: Generally speaking, co-ops were limited to the community that you lived and worked in. Co-ops functioning within the digital ecosystem business model have opened the door for co-op members across the globe to interact, access resources and benefits, share knowledge, and achieve a collective goal.
Technology: A digital cooperative uses a technology platform to connect and collaborate with a community of members. Many options in the technology toolbox enable members to engage, such as a mobile app, social media, online forums, and open marketplaces.
Strength in Numbers: The International Cooperative Alliance estimates that over 1 billion people worldwide are affiliated with cooperatives. Digital co-ops focus on the collaborative social mission and improve their members' well-being in their digital community. For example, shared goals include sustainable agriculture, affordable healthcare, and supporting local businesses.
Transparency and Inclusivity: Digital co-ops create communities of like-minded members regardless of location, socio-economic status, gender, race, political affiliation, or religion. The process of democratic governance and shared ownership is a responsibility taken on by being a member.
Efficiency: Technology has streamlined operations, reducing costs and or fees for members. The speed of delivery goes without saying.
Collective Power: Often, in times of need, people turn toward one another. A Digital co-op joins members, improving negotiations with suppliers and buyers, market access, and enhanced prices.
Co-ops attract people for multiple reasons. The founding cooperative principles aligned with the power of digital technology provide a platform for an innovative and successful business model. Digital co-ops are likely to continue in an essential role as the world navigates the daily evolution of the digital economy. Digital co-ops give members the unique opportunity to collaborate, connect and achieve collective goals while promoting shared ownership and democratic governance with members across the globe.
If you are affiliated with cooperatives and looking at becoming digital, contact YCS Group and let us introduce our patented software that can be white-labeled to fit your needs. We will help streamline communication and connection and engage your members with added benefits and rewards, allowing you to focus on what's essential, your members.
Contact us @ ycsgroupllc.com