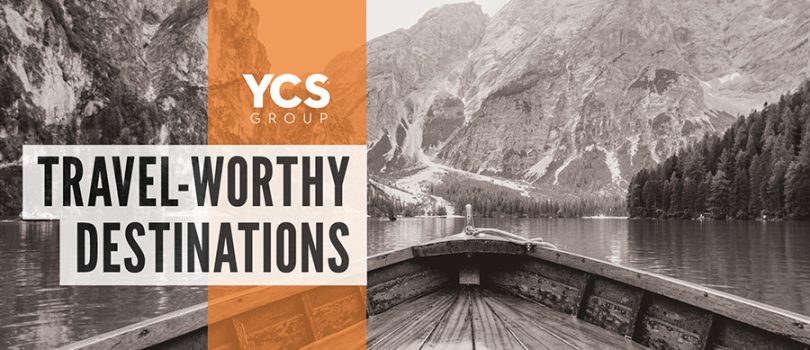 Travel Worthy Destinations
If you could close your eyes and picture yourself anywhere in the world, where would it be? Warm sunny weather? Wine country?  Downtown Kansas City? Undoubtedly, there are obstacles and hurdles to manage in today's world, but visiting your travel-worthy destination might just be the breath of fresh air you need. Loaded question, but what does it actually mean to be a travel-worthy destination in 2021?
We're just going to state the obvious: travel-worthy destinations include being Covid-19 safe, a cherished community, and affordable. With those in mind, let's focus on staying in the United States for the time being. Travel-worthy destinations all depend on the type of traveler you are and the people who will be joining you. The top five most searched destinations include travel for foodies, adventure, culture, sports, and relaxation.  
By all means, these travel descriptions are all open for interpretation and opinion, and really it breaks down to an experience you've had and the memory that destination created. It is important to remember that the benefits of traveling reach beyond just travel.  Travel gives people permission to change their routine, try new things, and just possibly learn something new. Travel helps cultivate growth to inspire human connection. Does all of this sound extravagant or unattainable? It shouldn't! Visiting travel-worthy destinations does not have to break the bank; affordable travel is around every corner.
Now, close your eyes and picture the opportunity to provide members of your organization or your employees the freedom to visit their travel-worthy destination as an added benefit or reward.  At YCS Group®, we understand the value of this freedom.  We offer the largest network of mobile savings for travel bookings to travel-worthy destinations. Our rewards and benefits don't stop there; we also offer telehealth, prescription savings, and dental benefits to name a few.
Let us find your destination together, contact YCS Group®.
Phone: 816-569-0135
Email: info@ycsgroupllc.com