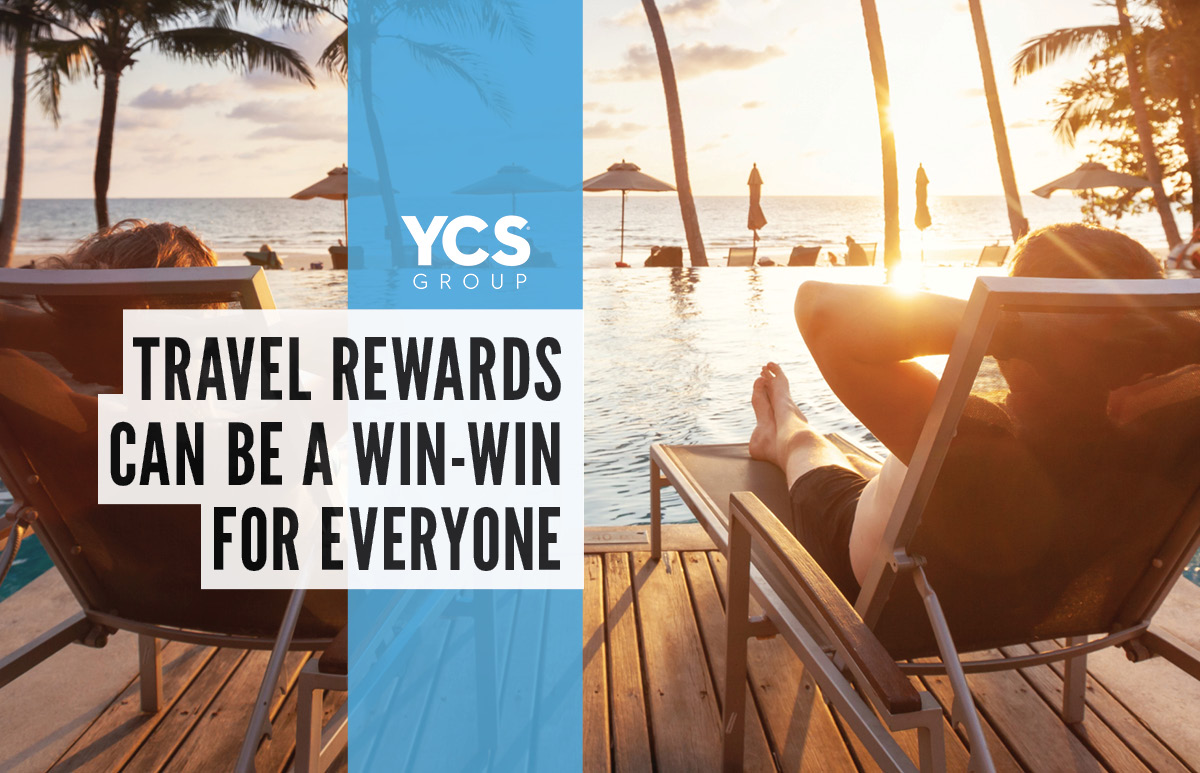 Travel Rewards Can Be a Win-Win for Everyone
Travel rewards can be a win-win for everyone! Reward programs are designed to mutually benefit both the traveler and the company providing the reward.  Today's economy and inflation may not be screaming travel, but here are a few ways travel rewards can be a win-win for everyone.
Let's break it down between the travelers and the companies.
Travelers:
Savings: Travel rewards allow travelers to save money on flights, hotels, car rentals, and dining. These savings make travel more affordable, increase accessibility, and, as a result, increase loyalty.
Perks and Benefits: Most travel rewards include additional perks and benefits such as priority boarding, seat or vehicle upgrades, and free checked bags. These small perks and benefits enhance the travel experience and add value to the reward.
Opportunity: Travel is an opportunity to experience new and exciting adventures. Being able to afford to do so helps decrease stress, motivates productivity, and can improve the work-life balance.
Company:
Loyalty: Rewards programs encourage loyalty, repeat business, and word-of-mouth marketing.  Whether you are a company providing travel rewards as an added value to your employees or an organization rewarding people for being a part of it, these rewards are a win-win for everyone.
Marketing and Partnerships: Travel reward programs provide opportunities for partnerships with travel companies. This can help increase brand exposure and expand the customer base.
Data Insight: Travel rewards programs are statistically one of the most redeemed types of reward. Customer preferences and behavior data from these redemptions can be used to tailor marketing strategies and improve communication and services.
Travel rewards can be advantageous for everyone involved. While offering transparent and fair terms for earning rewards and redemption, companies or organizations can earn loyalty, create new partnerships and improve services. Travelers, well, they get to enjoy their hard work using rewards they have earned. Are you a company or organization looking for a dynamic travel rewards program? Contact YCS Group; we have the travel rewards you are looking for.
Visit us at ycsgroupllc.com