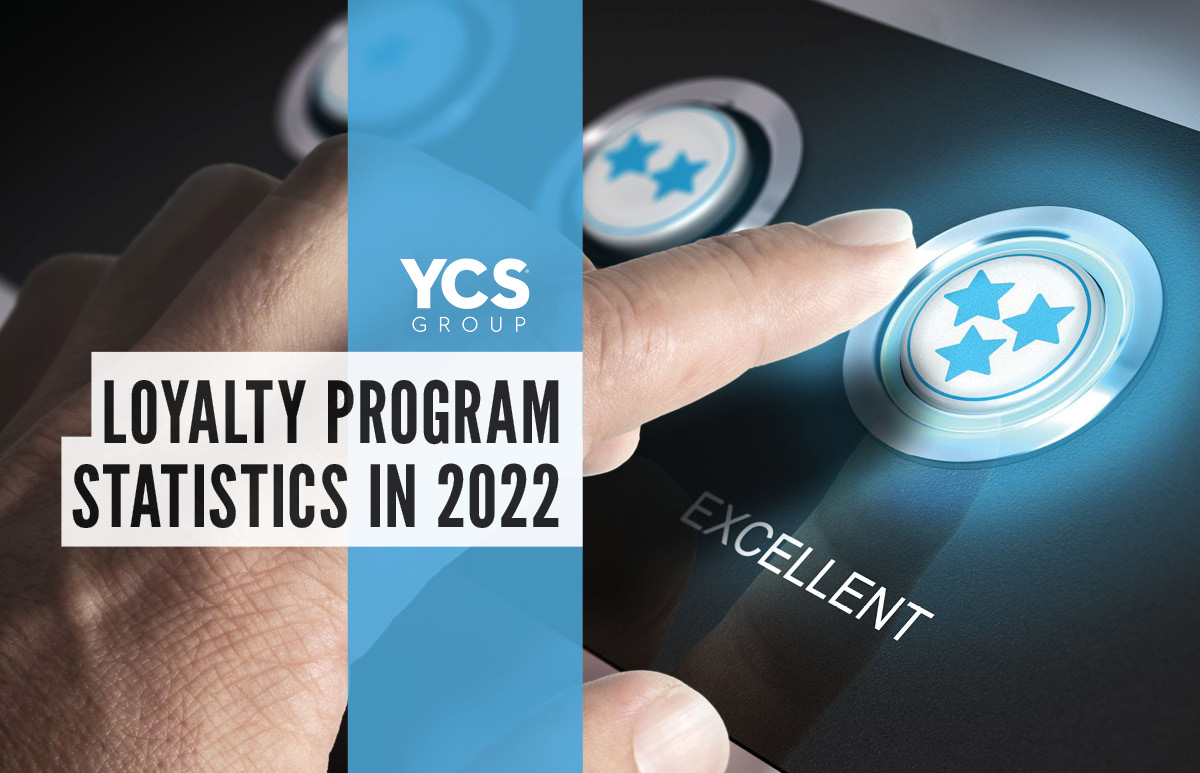 Loyalty Program Statistics 2022
The post-pandemic world has brought new insight into what it means to be loyal to the consumer and businesses. The new normal has reshaped consumer engagement, accelerating trends that may have previously taken years to accomplish. How do we know this? Statistics, of course! Loyalty program statistics are often the most sought-after because the one fact that has yet to change is that revenue is driven by loyalty.
A few talking points:
Loyalty is earned, period. Yes, there is something to be said about a celebrity endorsing a product or brand, but if a typical person experiences poor customer service or decreased quality, the value and satisfaction of the brand have been lost. Brands that recognize this will gain trust and experience consumers going the extra mile to be loyal.
Emotional connections and shared values with brand loyalty go hand in hand. Consumers are demanding more from businesses than just becoming VIP members for no reason. They want consistency and transparency that their favorite brand isn't supporting a cause they don't.
Loyalty Programs Participants: 
80% of people participate in at least one loyalty program. While outliers exist, certain ages and demographics participate more. (SOURCE).
43% of people ages 18-24 report participating in a loyalty program, increasing slightly during the holidays.
69% of people ages 45-54 are likely to participate in a loyalty program
71% of people ages 55-64 are likely to participate in loyalty programs.
68% of females vs. 59% of males report that they participate in loyalty programs.
What do People Want: 
Loyalty programs have become monotonous, with some programs never being used. This has allowed businesses the opportunity to change the story by implementing programs that create an emotional connection. It doesn't hurt to remember that we live in a world of instant gratification and love free shipping.
(SOURCE).
76% of consumers are willing to pay for a premium loyalty program. Premium includes products and services, health and beauty, travel and hospitality, dental, and prescription benefits.
40% of consumers expect benefits within the first week of purchasing a premium loyalty program.
A customer's lifetime value increases on average to 5.1 years vs. 3.4 years if members emotionally connect with your brand.
How Do They Want to Participate?
(SOURCE).
70% prefer to engage via mobile devices.
23% prefer to engage with a store associate.
Tiered point systems encourage continued loyalty.
Premium access or VIP status with a cause.
Loyalty program statistics prove that focusing on loyal customers will only help you succeed. Loyalty programs are an interactive way to engage your customers, showing them how important they are. If you want to add a loyalty program, you have read the right blog; we are loyalty program experts at YCS Group. Our unique, customizable platform and rewards programs can be tailored to fit your needs.
Contact us at ycsgroupllc.com