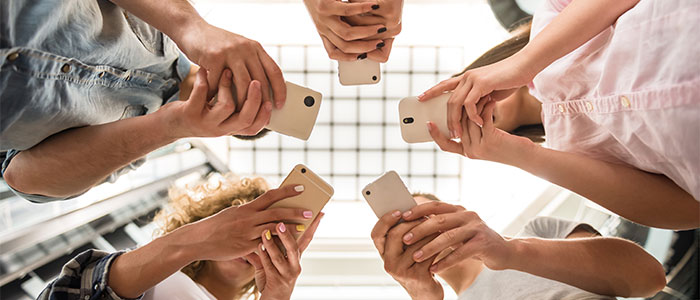 Understanding the importance of customer loyalty is almost greater than understanding the difference in the need for generation-specific marketing.  Businesses large and small that are successful (for longer than two years) do customer loyalty well.  What is the secret sauce for understanding the importance of customer loyalty? It may look different for different businesses but the core concepts are the same…relate to your customers. 
Customer loyalty defined is simple.  It is the purposeful act of a customer to continually visit, purchase, or talk about a brand or company.  In most cases, the customer is loyal beyond the prices and value of a product; but also, because of consistent positive, emotional experiences mixed with rewards they receive in return for their loyalty. Yes, customer loyalty and customer rewards are symbiotic in nature; they can function independently, but when they work together, loyal customers are just around the corner.
The majority of people provide basic personal information with initial interactions or downloads in exchange for a reward or benefit for the next visit.  Utilizing the right customer retention software to engage and provide value to your customers can be influential in both creating loyalty as well as nurturing it.  Easy to find and download, simple to fill out, and no hidden requirements are good first steps in developing loyalty. Next, is motivating your customers with rewards and or benefits that are important to them.   A surprise perk or reward may just spark enough emotion that your now loyal customer begins word of mouth marketing for your business.  It is a win-win.
Customer loyalty is important. Completed for the ninth year, The Loyalty Report 2019, surveyed 55,000 consumers across 900 programs in more than 20 markets, (Bond).  According to this study, the influence of loyalty continues to be stronger year after year.
73% of consumers surveyed are more likely to recommend businesses with good loyalty programs.

79%  of consumers surveyed are more likely to continue doing business with because of good loyalty programs.

66% of consumers surveyed maximize loyalty benefits by spending more.
The point has been made…businesses need added benefits, rewards and loyalty programs.  If you need help finding this, we have the solution. At YCS Group, we understand the importance of customer loyalty.  We are the industry leaders in providing exclusive digital rewards and benefits that will cultivate loyal customers.