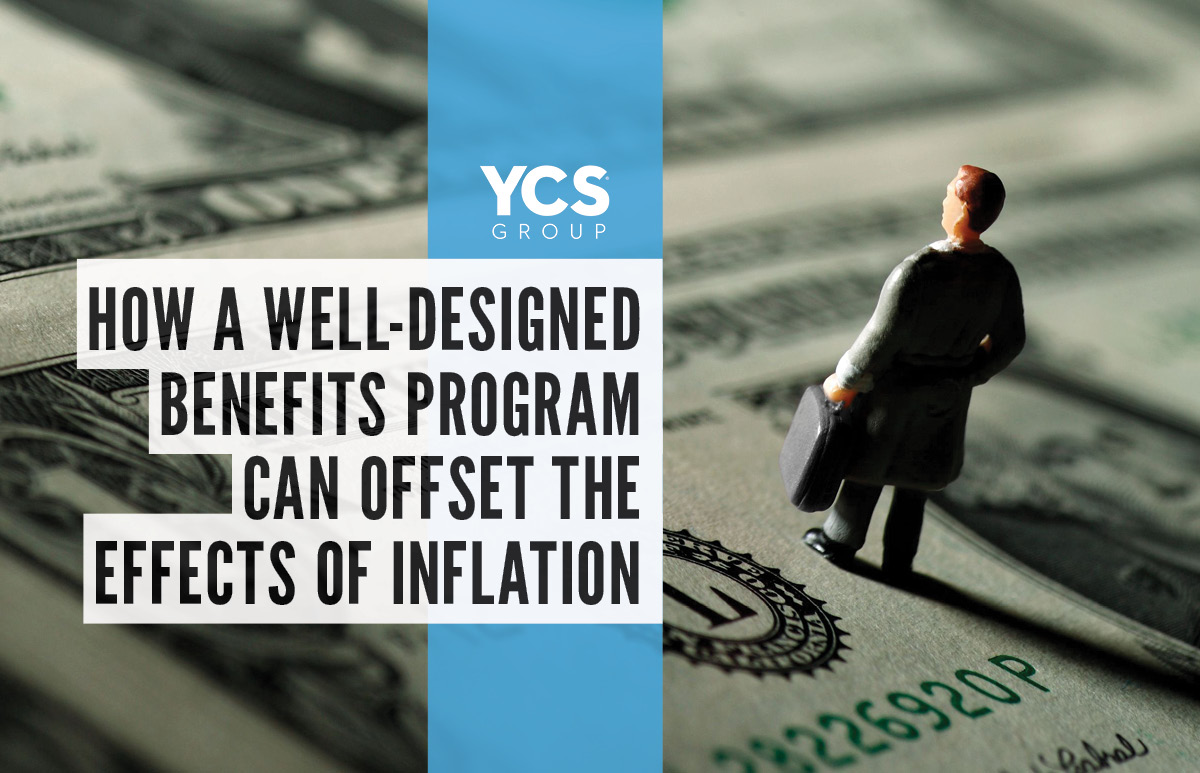 How a Well-Designed Benefits Program Can Offset the Effects of Inflation
Inflation measures the rising cost of services and goods and the fall in the purchasing value of money. While the inflation rate is down from last year's 8.26% to 4.93%, it continues to take a toll on people, dramatically increasing the cost of living and loss of buying power. Inflation has also made it difficult for employers to attract and retain talent. Companies have had to start thinking beyond salary by using well-designed benefits programs to offset the effects of inflation. Here are a few ways to provide employees with additional financial security and peace of mind:
Added Health Benefits: Rising healthcare costs significantly contribute to inflation, with higher premiums and out-of-pocket expenses topping the list. Adding healthcare benefits that include telehealth, prescription savings, vision, and dental benefits will give access to affordable options.
Flexible Spending Accounts (FSA's): FSA's allow employees to set aside pre-tax dollars for qualified medical and dependent care expenses. FSAs are a valuable part of an added benefits program.
Employee Assistance Programs (EAPs): The burden of inflation and financial stress impacts employees' mental and emotional well-being. An EAP can provide employees access to counseling, financial planning, and other resources to help manage their stress.
Lifestyle Benefits: Inflation costs decrease employees' ability to participate in life outside of work. A well-designed benefits program recognizes the importance of giving people access to family activities, travel, car care, and other member-only or private discounts.
A well-designed benefits program, in addition to traditional retirement and health care benefits, can help employees reduce the effect of inflation. Today's economy is slowly recovering, but the tight labor market/shortage continues. If you want to add financial security and peace of mind to your employees or members, call us. YCS® Group will ensure you offer the most competitive and well-designed benefits program. We specialize in digital consumer benefits that can be white-labeled to fit your needs.