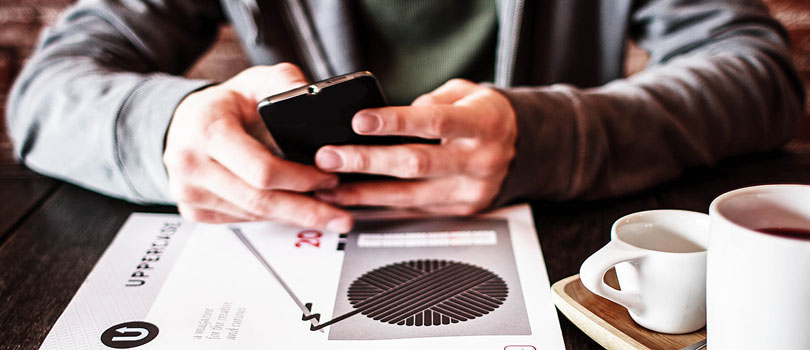 Generation Z and mobile savings go together like spicy wings and an ice cold beer; perfect. Why? Because the Gen Z'ers were born in the age of the internet and do not remember a time before smartphones existed. According to MediaKix.com, it is estimated that 96% of the Gen Z'ers own a smartphone and they spend an average of 10 hours per day socially engaged. It is safe to say that their smartphones have a direct effect on them as consumers. If that's not enough encouragement to start thinking Generation Z and Mobile Savings, keep reading.
This post-millennial demographic's age range spans from 14-26 years old and they are geared to be a trend setting generation.
They are savvy spenders and responsible savers that appreciate product savings coupled with added value and personalized experiences.
A Gen Z'ers attention span is less than 8 seconds, making them the most on-demand consumer of them all.  Merchants and brands with a beefed up social presence that not only engage but also acclimate their mobile savings to this demographic will be successful.
Gen Z'ers prefer real life savings with a positive social and/or environmental outcome.
"Uniquely Gen Z," as named by the National Retail Federation in 2017, stated that Gen Z'ers care more about retail basics and increased value for their money using discounts, coupons, and rewards programs, (nrf.com).
According to Mood Media, 67% of Gen Z'ers would like redeemable discounts pushed to their phones while in-store, (us.moodmedia.com).
These are the little siblings of the millennials who have learned from the previous generations experiences but appear to be shaping up to be more like the baby boomers when it comes to spending. Providing relevant, fast paced yet focused mobile driven savings will make any merchant stand out to the Gen Z'ers. Now is the time to tap into these powerful consumers, increase their loyalty and promote them as the fiscally responsible generation they deserve to be.
Need help reaching the Gen Z'ers? Contact YCS Group, the leaders in digital consumer rewards and savings for any generation. Reach us at ycsgroupllc.com or info@ycsgroupllc.com.