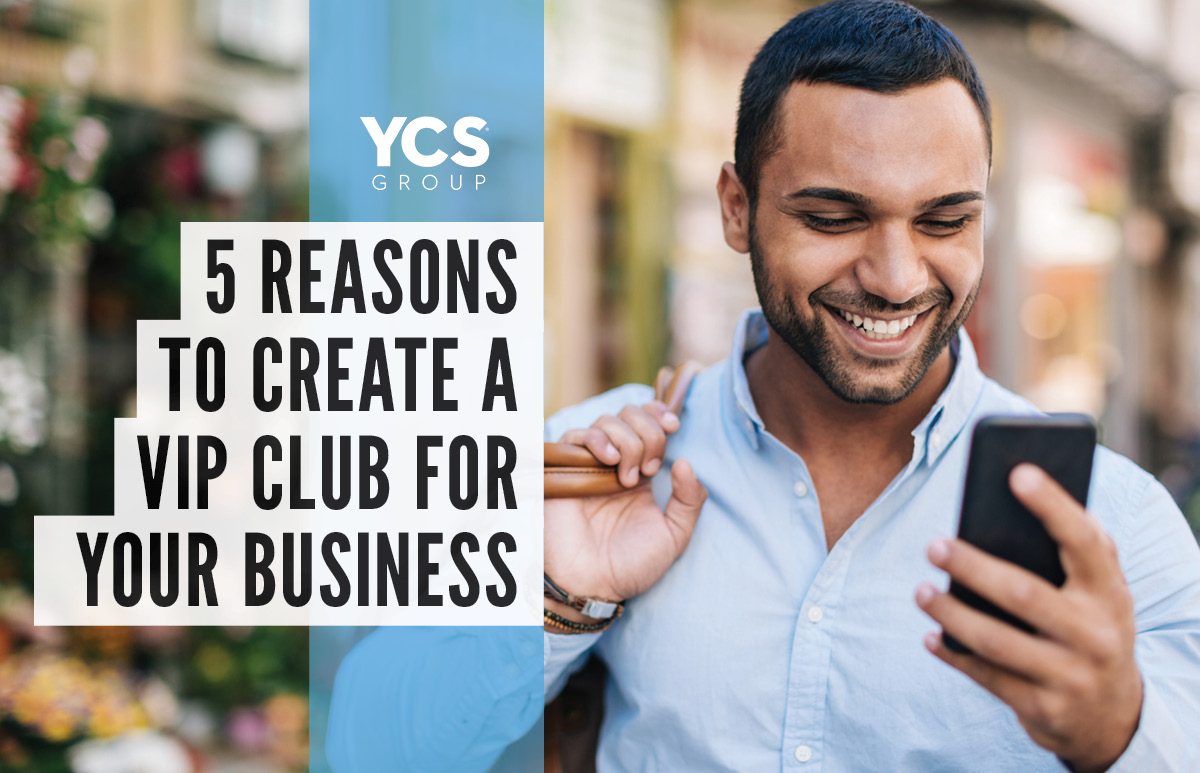 Five Reasons to Create a VIP Club for Your Business
What do you think of when you think of a VIP club? Very important people, expensive, exclusive? They probably are a little of all of those descriptions as VIP clubs seem to be synonymous with spending more money for exclusive opportunities, whether for a concert, dinner, or travel. The majority of people become excited at the thought of seeing a VIP, let alone being one. It's this excitement that makes VIP clubs invaluable to your business. In this blog, we are going to focus on the top five reasons to create a VIP club for your business for your customers…but it is pretty cool when you do it for your employees too!
Appreciation: Making your customers feel appreciated is the golden rule of loyalty. It is safe to assume that your customers have a choice as to where they do business, so, rewarding your customers with perks and benefits that they value the most, will make them feel appreciated. This, in turn, strengthens their relationship with your business, which equates to loyalty!
Priority:  This is a two-way street.  When you make your customers a priority, they make you a priority. The VIP status can be as exclusive as you decide it to be, but the more important they feel, the more they'll promote, use, and share your business.
Marketing Genius:  This is not the blog to discuss the cost difference between customer acquisition vs retention, but as a side note, 80% of your business comes from 20% of your customers. VIP clubs are powerful, yet practical marketing tools that will drive engagement and of course loyalty. All of this is not to say that attracting new customers is not important as well, just once you acquire them, a VIP club is a great way to keep them!
Differentiate Your Business:  Creating a VIP club for your business with help you stand out and differentiate yourself from others.  Providing exclusive deals and benefits to VIP clubs is exciting, and will 100% differentiate your business.
Reputation:  Providing exclusive benefits for your customers that really matter to them such as travel discounts, telehealth benefits, and prescription savings will give them something to talk about. This connection with your customers will lead to word-of-mouth marketing, a very valuable and effective tool.
These five reasons to create a VIP club for your business are just the tip of the iceberg.  Let us help you create a VIP club for your business for both your customers and your employees. YCS Group can provide the largest network of exclusive mobile savings, customizable to your brand or business.  Our telehealth, wholesale travel booking engine, entertainment, and dining savings, prescriptions savings, identity theft protection, and of course pet prescriptions will make your VIPs feel like they are celebrity VIPs.
Contact us @ ycsgroupllc.com