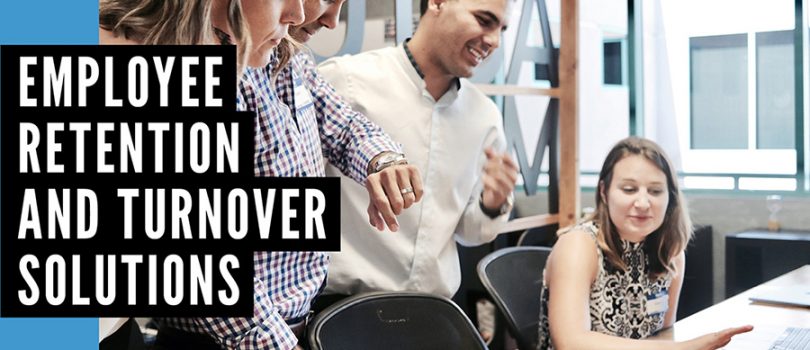 Employee Retention and Turnover Solutions
If you are looking for a step by step field guide or an employee retention for dummies manual, congratulations! You found the right blog; we know a thing or two about this topic. Here is the first lesson: employee retention is exciting, employee turnover…not so much. Simply said, employee retention equals engagement, company growth, and a positive work environment.  Employee disengagement equals turnover, increased expenses, and decreased performance. There is no better time than the present to grasp that employee engagement does not only mean sending out an annual survey.
The current workforce and workplace have become extraordinarily diverse in the past 12 months.  The concept of a dynamic and engaging workplace has transformed into being progressive and flexible. This does not change the fact that employee retention is cultivated with motivation and motivation begins with communication and of course, ends with company follow through.
The statistics, trends, and effects of 2020 will soon begin to surface surrounding employee retention and turnover and will most likely be one of the most analyzed years to date.  The outcomes of these studies, in the long run, will help companies understand where they need to improve as the impact of retention vs turnover will continue to be a no brainer.
Improving productivity and engagement i.e. employee retention comes with employee expectations such as competitive salary, benefits, purpose, and additional perks.  Saving money doing things you love outside of work because of a company perk is a motivating solution to turnover.  Additional meaningful perks include protecting your identity, additional dental, telehealth, and prescription coverage, and the opportunity to travel.
Employee retention and turnover solutions are a dynamic force in today's working environment.  At YCS Group, we understand the value to grow, engage and retain your employees and customize them to fit your needs.  We are the leaders in digital benefits and rewards, specializing in travel and hotel savings, identity theft, dental and physician savings plans, tire savings, discounted roadside assistance plans, fuel savings, restaurant savings, discounted wholesale telehealth, and prescriptions to name a few.
Contact us @ 816-569-0135
Email: info@ycsgroupllc.com