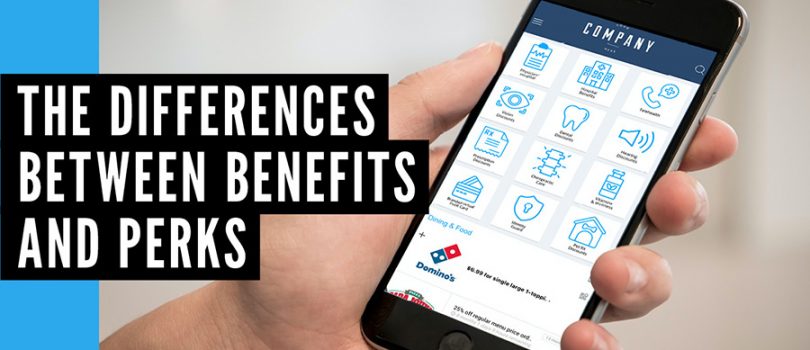 A successful company culture with engaged employees can be recognized by a range of measurable outcomes if that is what you are looking for.  However, the workday is no longer defined or driven by a work whistle and the barest of wages, nor is it defined by brick and mortar locations.  People have choices.  So, how do you as a company stand out?  Besides the obvious of creating the ultimate, fun, dynamic work environment that everyone dreams of working at; you should also offer competitive salaries, benefits, AND perks. What's the difference? It may be more simple than you think. Keep reading for a little insight.
The dictionary definition of the differences between benefits and perks is simply benefits are part of your compensation package versus perks being extra incentives and rewards. Benefits, in general, are concrete and perks are subjective. For example, typical benefits include health insurance, retirement savings, or tuition reimbursement; all things you have to pay for but as a benefit, it is not out of your income.  Perks, never the less, are just as vital and important to an employee, and as mentioned above, are subjective.  Perks can include rewards such as extra PTO, travel rewards, dining rewards, extra savings on prescriptions or dental coverage, or identify theft coverage…real-life needs.  Now, we are not saying a nap pod or game room at the office isn't a cool perk, but making a positive difference in someone's life outside of work is the icing on the cake. 
While the differences between benefits and perks should be clear, it is important to note that both should increase happiness and decrease stress in an employee's life.  The upcoming millennial and gen Z workforce has become the most authentic employees company's have ever seen and they desire to be in a positive, rewarding, company culture.  If you are looking to add company perks that reward your employees, contact YCS Group.  We are the leaders in digital benefits and perks specializing in what makes a difference. 
Contact us @ 816-569-0135
Email: info@ycsgroupllc.com