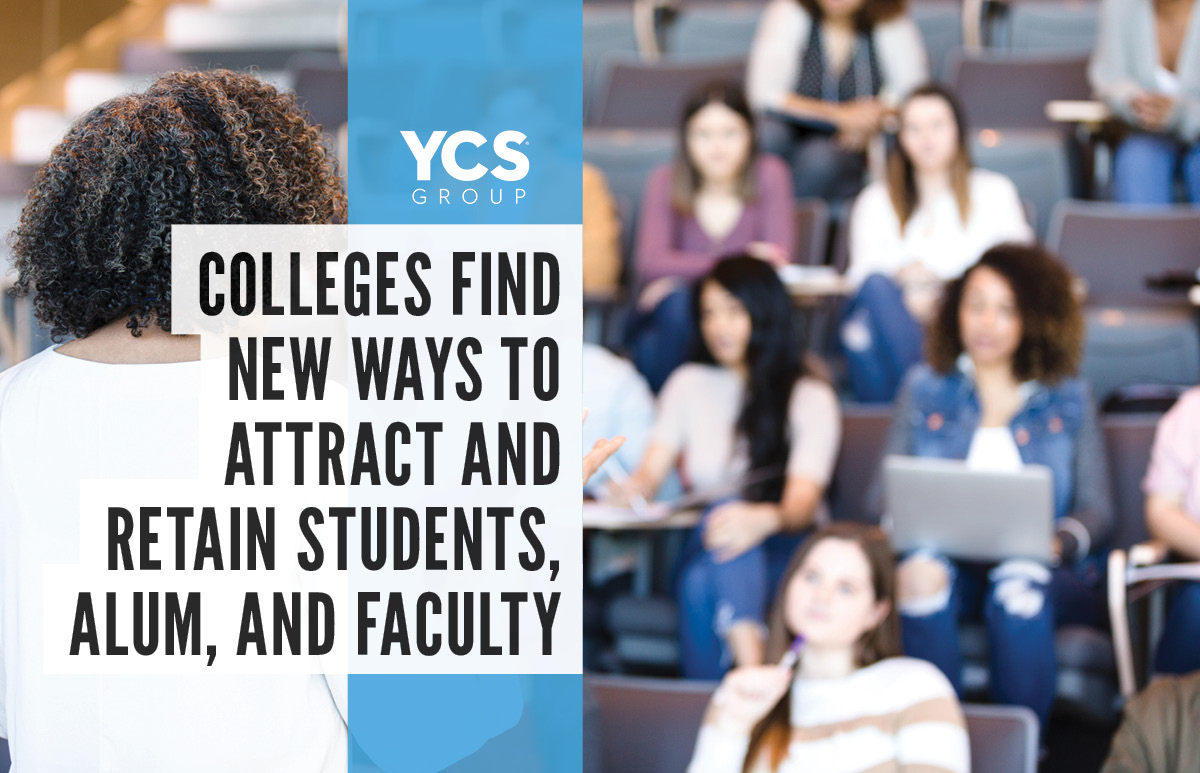 Colleges Find New Ways to Attract and Retain Students, Alums, and Faculty
In recent years, pandemic-related issues have resulted in declining undergraduate and graduate students across all demographics and age groups. Colleges and universities have had to reassess and reevaluate enrollment and retention strategies. Please keep reading to learn how colleges have found new ways to attract and retain students, alums, and faculty.
For the sake of this blog, we will shift the conversation away from online students to those attending in-person classes. The competition to attract prospective students has grown tremendously over the past few years. There are close to 4,000 U.S. colleges and universities, all wanting students to return or continue with in-person learning on their campuses. Traditional-age students entering college in 2023-2024 are quick to digitally search on their most trusted platform and absorb feedback from other students or alums. Make the best use of your online presence, focusing on social media and other digital platforms to create a lifestyle brand students want to be a part of.
Nurture the success of your alums and, most importantly, your faculty. By sharing the achievements of your faculty, you are adding gusto to the image of your college or university. On the same note, alums are the perfect ambassadors to new and returning students. Alums are excited to talk about how a particular college or university started their career path, and the best part is that they are all unique.
Students, alums, and faculty take pride in participating in their respective colleges and universities. Technology is innovative and allows you to build a community for students, alums, and faculty to be a part of. Fortunately, smartphones are as common as books at colleges and universities and, arguably, are considered a tool for learning. As a college or university, giving students, alums, and faculty access to extra benefits or rewards as they pertain to them might be what sets you apart. At YCS Group, we specialize in building and strengthening relationships to help attract and retain students, alums, and faculty. We offer uniquely tailored solutions that are customizable to your college or university.
Visit us @ ycsgroupllc.com to get started.