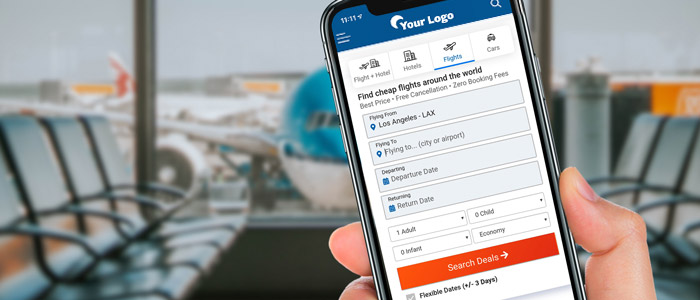 Technology has improved many things in life; connecting, communication, shopping and naturally, vacation planning. According to the U.S. Travel Association, U.S. residents logged 1.8 billion leisure trips in 2018, spending around $761.7 billion on domestic and international destinations. Booking travel has become so convenient for the consumer that you can book yourself on a flight to Iceland with your family in tow, secure a rental car and book a nordic adventure with an Icelandic tour guide all from your couch. But, have you ever really thought about what the best ways to book travel are or do you just blindly search? Understanding the best ways to book travel comes with an opportunity for both travel booking businesses and consumers alike in the effort to provide and find affordable travel, (US Travel).
Both seasoned and rookie travelers take many steps during their decision-making process before a vacation is booked. According to Expedia, on average, a consumer utilizes multiple devices over a 45 day time period, visiting 120-160 travel sites before booking a trip. This includes researching the desired destination, transportation, food, and entertainment.
In 2018, Travelport completed a poll of 16,000 travelers in 25 countries and the statistics weren't too surprising; with consumers leaning toward their mobile device for convenience before and during a vacation. Yet, according to a study by Google, in the final book it moments, 94% of traveler's completed their reservation after switching between devices, (thinkwithgoogle.com).
Mobile highlights:
61 percent of travelers in the U.S. have booked and paid for travel through their smartphone.
On average, U.S. leisure travelers use 7-8 apps while searching, booking and adding extra travel experiences.
More than half of leisure travelers would prefer to use an app for adding extras to their bookings while at their destination.
100 percent of travelers in China exclusively use their smartphones to book travel.
(Travelport.com)
Desktop highlights:
54% of leisure travelers and 69% of business travelers feel there are limitations or mobile usability issues that lead them to book travel on another device.
Nearly two-thirds of travelers double-check prices on a desktop after shopping for airline prices on a smartphone, and more than half switch to a desktop to double-check hotel prices.
Only 23% of leisure travelers are confident that they can find the same prices on their smartphone as they can on their desktop.
(Thinkwithgoogle.com)
Traveler anxiety is a real worry when it comes to booking both leisure and business travel. The best ways to book travel or be the preferred booking engine lies somewhere between the simplicity and transparency of both a mobile and desktop site. Creating the couch comfort zone of travel booking will improve the travel booking experience and in the end, make you the preferred booking engine.
Being a traveler is definitely exciting, but so is being the best way to book travel. If your organization is looking to improve retention, add value or just needs a strong differentiator, contact YCS Group; we are the leader in digital consumer benefits. YCS Group offers a custom-branded rewards and benefits platform with exclusive travel savings and an international travel booking engine that can be white-labeled to fit your needs. Don't just understand the best ways to book travel, be the best way to book travel.
Contact Us at:
Office: 816-569-0135
Email: info@ycsgroupllc.com