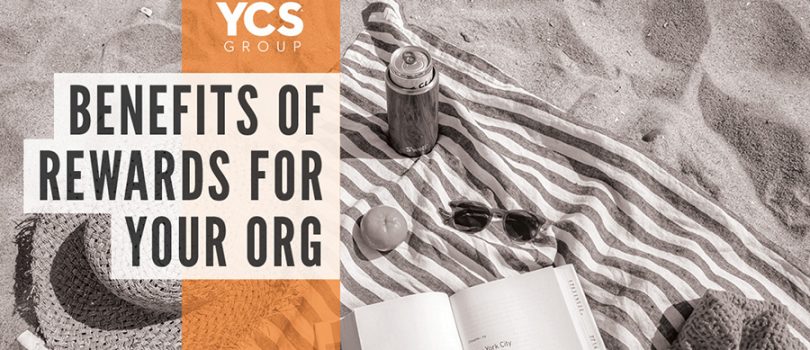 Benefits of Rewards for Your Organization 
The benefits of providing rewards for your organization go beyond appreciation.  People love to feel valued in everyday life, and even more so love to be a part of a positive culture while being recognized for hard work. An enthusiastic organization is a successful organization and recognizing and rewarding people should be considered a building block.  Let's face it, even the word, reward, gives off happy vibes.  
Organizations can be viewed as those with employees, those with members, for-profit or non-profit groups.  There is a vast range between each of these types of organizations; furthermore, the experiences and motivation may be different.  Regardless, providing tangible rewards sends a powerful message.
Creating value for an individual outside of the working environment shapes loyalty and loyalty creates engagement. Engaged employees, customers, or members directly lead to the positive promotion of the organization on one or more of the many diverse social media platforms available, which, we all know, can make or break you in today's world.
What types of rewards are considered to be rewards?  Great question. This is subjective and may mean different things to different people.  Generally speaking, rewards can be considered real-life extras that provide savings.  Some favorite rewards are travel and dining savings, extra prescription savings, telehealth or dental savings, and very importantly identity theft coverage.  The benefit of providing these types of rewards for your organization, big or small, is just plain awesome.
Now, where to find these rewards and how to give them? Convenience is almost as important as the reward itself, and providing the rewards digitally is the obvious method of delivery.  Lucky for you, you found YCS Group!  We are the largest providers of digital benefits and rewards and will help your organization recognize and reward employees or members.
Contact us @ 816-569-0135
Email: info@ycsgroupllc.com