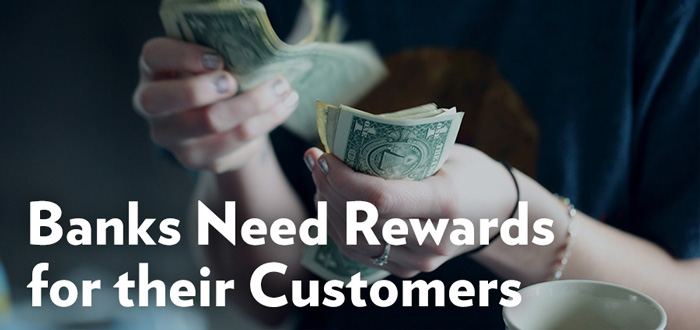 Rewards and loyalty programs have been around for decades in the retail, travel, and credit card space.  So much in fact, that consumers have grown to expect rewards for their loyalty.  The banking industry took a little longer to catch on to the concept of engaging their customers with rewards for their loyalty, but now that they have, it is very clear that banks need rewards for their customers just as much as any business.
There are lists of questions and opinions that are readily available to help customers identify the right bank or bank account for them. Commonly, this list often includes researching additional features or rewards that a bank offers that would fit a person's lifestyle.  Strategies to incentivize customers begin with banks offering the "right" rewards during the customer's lifecycle i.e. acquisition vs retention.  Both types of rewards should be robust, connect to the customer, and should encourage customer engagement.  The take home: banks need rewards for their customers to not only attract new customers, but more importantly, to nurture their current ones. 
Technology speaks to every age and demographic, improving customer experience and allowing personalized rewards to be provided.  According to a recent study by TransUnion and Paul Siegfried, senior vice president and credit card business leader at TransUnion, "Eight to 10 consumers have noted they would switch financial institutions for a better experience.  Consumers have more choices at their disposal, and a greater value has been placed on reward programs and customer experience," (einpresswire.com).
 If the point has not been made that banks need rewards for their customers, read this again.   Acquiring new customers is up to five times more expensive than retention or even attrition of current customers. The future of creating customer loyalty is very dynamic, with the influential Millennial and Gen Z generations setting the tone.
Need to refresh your rewards or loyalty program?  Want access to the largest and most robust platform of digital customer benefits, or do you want access to exclusive travel for hotels, airfare, rental cars and international travel?  Call us!  We have an app for that.
Contact YCS Group @ 816-569-0135. By email @ info@ycsgroupllc.com or visit ycsgroupllc.com
Sources:  
https://www.einpresswire.com/article/466031582/building-loyalty-with-gen-z-and-millennials-starts-with-a-better-experience
https://www.genroe.com/blog/bank-customer-retention-strategies/2461