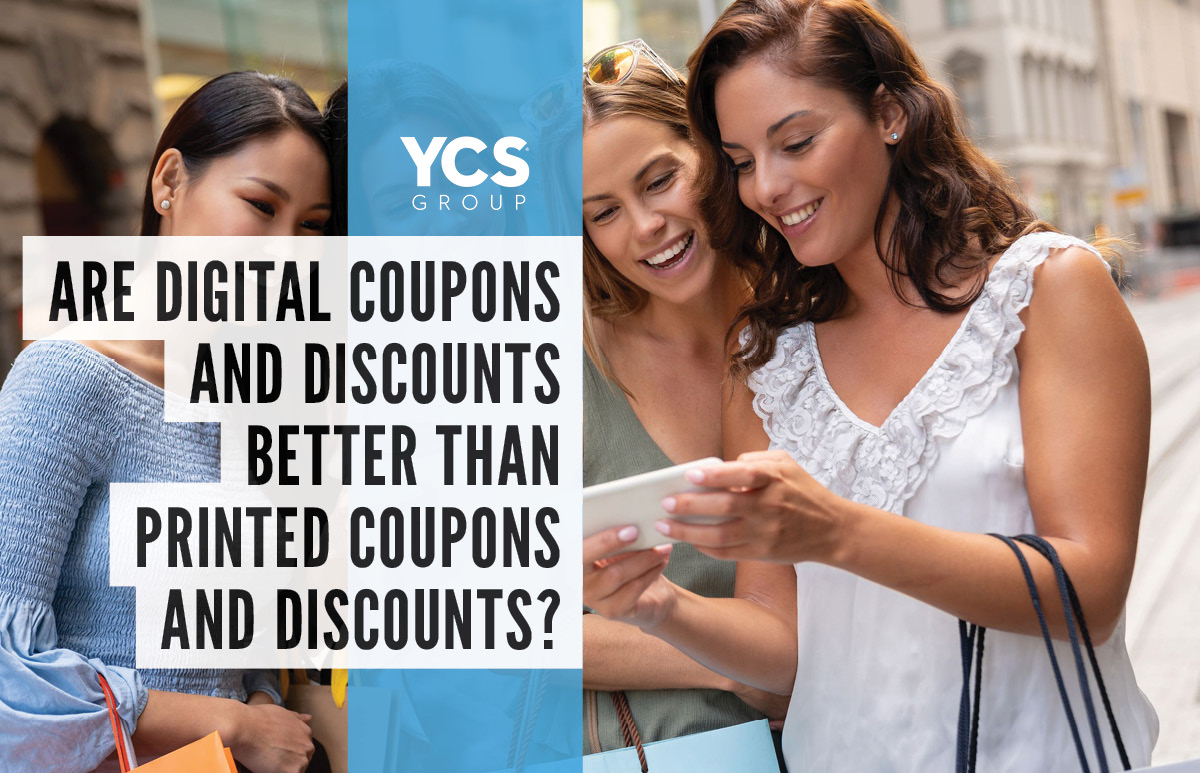 Are Digital Coupons and Discounts Better Than Printed Coupons and Discounts?
 The days of using printed coupons and discounts to maximize savings are long gone; however, the debate of digital coupons versus printed coupons still exists. Saving money is a rewarding feeling, and that feeling also drives loyalty. So, are digital coupons and discounts better than printed coupons and discounts? Keep reading to find out.
According to a study by INMAR Intelligence, digital coupon redemption overtook paper / printed coupon redemption across all generations in 2021 for the first time, even more so when combined with loyalty cards (SOURCE). Technology has changed how people communicate, shop, and connect, making being digitally savvy a sink-or-swim behavior. Realistically, this behavior also applies to businesses. To stay competitive, they must engage and interact with consumers across all digital platforms. Sending personalized digital coupons and discounts that are convenient to use is imperative for success.

Digital coupons and discounts are fantastic, but we're not counting printed coupons and discounts out wholly. Why? Because saving money feels good. Regardless of convenience, if a consumer receives a printed coupon worth 30% off and their digital coupon is only worth 20%, it is a safe assumption that the printed coupon will be used. It would be rare for this to happen; however, this story's morale is that consumers are motivated to find the BEST coupon or discount. People continually look for ways to add value and save money, whether at the grocery store or a big box store. There is still a need for printed coupons and discounts in 2022, but they probably won't make the cut for future generations. Digital coupons and discounts make life simple.
We have been talking about savings from retail businesses, but the same need for digital coupons applies to entertainment, restaurants, travel, and, very notably with, dental and vision savings. Imagine providing these savings as an added reward and benefit to your employees or members; you'd be the hero! YCS Group provides customized, white-labeled solutions with digital coupons and discounts that will speak to all generations. Visit us today @ ycsgroupllc.com for your professional consultation and review of your loyalty and retention plans.